Seller Discount
On all products
Time left until promotion ends:11d 12h 59m
Shop Now
Get $2.00 off on orders over US $30.00
Get $4.00 off on orders over US $50.00
Get $5.00 off on orders over US $60.00
(Incl. shipping costs)
If you want to purchase more than one product, please add everything to your Cart first. When you proceed to the checkout page, the Seller Discount will be automatically calculated.;
SandQ baby in Australia and New Zealand
1.SandQ baby exclusive distributor in New Zealand:
Julie Turner
Company:Bugalugz
Add:14 Chenery road, Red Beach,Auckland 0932 New Zealand
Phone:0064 210499435
e-mail:info@bugalugz.co.nz
www.bugalugz.co.nz
For all customers from New Zealand, especially retailers and wholesalers, pls go to visit Bugalugz and contact with them directly, they are very kind, and are the best partner with SandQ baby's complete collection.
There you get the fastest delivery in 3-5 days with very reasonable price. Go and rush to them to find all out.
2.Australian customers who wants faster delivery can also find SandQ baby at :
Gillian Conis
SteppinOut Kiddie Shoes
Loganholme, QLD 4129 Australia
Email:
enquiries@steppinoutkiddieshoes.com.au
Shop:
stores.ebay.com.au/steppinoutkiddieshoes
www.facebook.com/SteppinOut.KiddieShoes
280 box road Sylvania,New South Wales, 2224 Australia
Get your shoes in 1-3 days instead of 30-60 days!
Student Shoes&Formal Shoes

Simple but fashion, SandQ baby follows it and do it~
Every baby needs a shoe for protect, the affordable price is always what SandQ baby tries best to provide, Moms do not argue that much, just buy it, it worths!
SandQ baby is trying to have new products everyday this year, come and see us here and find your favorite or tell us what you want pls!
SandQ baby has been with Aliexpress for more than 5 years,we are very proud to have your supports in these years, thanks very much, friends, thank you!
Happy shopping in our shop!
And have a wonderful day!
SandQ baby team
2017.2.17
Dancing Shoes&Squeaky Shoes
Add to store list,Add to cart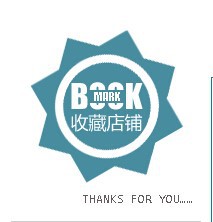 Important! Size selection!